Johnson and Boon Landlord & Tenant Claim Solicitor
Johnson and Boon undertake a range of legal services in which we act for both Landlords & Tenants.
Our service is designed to resolve matters quickly, efficiently and cost effectively.
Our services include:
Tenancy Eviction and recovery of rent
Johnson and Boon can assist in relation to tenancy evictions and the recovery of rent. We offer a transparent service and will advise you each step of the way, ensuring that costs are kept to a minimum.
This service includes:
Sending Letters Before Action to Tenants/Guarantors
Serving Notices for Eviction
Issuing Proceedings to obtain a Possession Order and Monetary Judgment in respect of arrears
Instructing Bailiff
Assistance in respect of enforcing Judgment
Housing Disrepair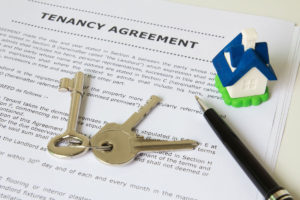 Landlords are almost always obliged to keep a rented property in repair.  Their obligations in respect of the same include the structure and exterior of the property, the boiler, the central heating system, together with the plumbing and electrical wiring.
A tenant must notify the landlord of any defects that require attention.  Once notified, the landlord must carry out repairs within a reasonable period.  In the case of problems with heating and hot water, a reasonable period is likely to be a matter of days.  In relation to less critical defects the reasonable period is likely to be several weeks.
If the landlord fails to carry out repairs within a reasonable period, the landlord will have broken the terms of the Tenancy Agreement and the tenant is entitled to bring a case in the County Court.   The purpose of such a claim is to obtain a Court Order forcing the landlord to carry out the necessary works and to obtain compensation.
If you are presently having difficulty in relation to this type of issue, contact Johnson and Boon for assistance.