Alcohol Licensing Solicitor
Alcohol Licensing Advice
The Licensing Act 2003 came into effect in October 2005. This Act governs the sale and supply of alcohol throughout authorized licensed premises in the United Kingdom. Johnson and Boon Solicitors can provide assistance to individuals and companies operating in the licensing trade who require an Alcohol license throughout the Wirral and Merseyside area.
Anyone operating Wirral premises or organizing events that include the sale or supply of alcohol must have an alcohol license.
With rules and processes constantly changing, our expert understanding of the UK licensing laws will provide you with the help to avoid the pitfalls that can bring a business or event to a grinding halt.
We work on behalf of Clients in a variety of situations such as:
Applying for a Personal License
Applying for a Premises License
Transferring a Premises License
Applications for a Designated Premises Supervisor
Varying existing Licenses
Temporary event notices
Local authorities and other interested parties may challenge or seek a review of an existing License.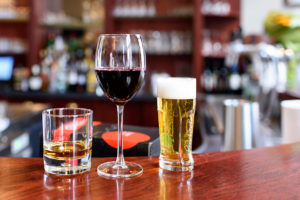 Any review must relate to one or more of the 4 Licensing objectives under the Licensing Act:
The Prevention of Crime and Disorder

Public Safety

The Prevention of Public Nuisance

The Protection of Children from Harm
Johnson and Boon Solicitors will advise you every step of the way and will represent you at any Local Authority License Sub-Committee Hearing or any Licensing Appeal. We offer a fast, professional approach to advising you whatever the situation may warrant. Whether you are applying for a new license, wishing to vary an existing license or seeking to retain an existing license, you need Johnson and Boon to represent you.