The team at Johnson and Boon Solicitors have a wealth of experience in dealing with legal issues, and so they are well placed to assist you with a variety of legal matters.
Our Solicitors provide a jargon-free approach to help solve your legal problems. Ensuring that your interests are, protected throughout your case.
We take the time to understand you as an individual and will then tailor our services to meet your specific requirements. We fully understand, the problems that you will be facing and how to resolve them quickly, efficiently and in a cost-effective manner.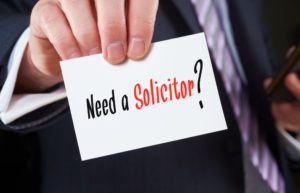 Choosing the right solicitor to assist you in times of need is an important decision. Here at Johnson and Boon, we offer a free initial interview to discuss your case with you; this allows you to meet the solicitor who would be dealing with your case, discuss any concerns that you may have and put a plan in place as to how your case should progress moving forward.
Sometimes legal issues arise without warning and need to be dealt with as a matter of urgency. At Johnson and Boon, we can cater for such instances as we offer emergency out of hours' appointments to suit your needs.
We also offer:
A transparent fee structure ensuring you remain in control of the costs
Monthly payment options
No Win No Fee in respect of tenancy deposit claims
Often clients require our assistance however their mobility is such that it is not possible for them to attend our office. In such cases, we can arrange to visit their home for an initial meeting to discuss their needs and plan how their case can progress.
Similarly, it is often critical for particular types of matter for us to attend a location to obtain a full understanding of the issues.
We are a registered member of the Law Society
For a free, no obligation discussion with a member of our team or to arrange a face to initial face meeting contact us today.
 Johnson and Boon Solicitors Legal Services
Our services cater for both individuals and businesses alike.
Individuals
Neighborhood/property disputes

Statutory Demands

Consumer issues

Advocacy

Misrepresentation Claims
Commercial Litigation
Commercial Drafting
Business Sale / Purchase
Licensing Applications
Advocacy
Problems with Employees
Settlement Agreements
Winding-up Petitions
Statutory Demands
Contract advice
Debt Recovery
Landlord and Tenant Disputes