If this very specific process is not complied with by the Landlord, then the Tenant has a claim against the Landlord by way of a statutory penalty. The Tenant is able to make the claim even if they have moved out of the property and had their original deposit returned to them.
 How is a Tenancy Deposit claim valued?
 The legislation provides that if a Landlord fails to correctly deal with a deposit in the prescribed manner, a Court must award the Tenant an amount not less than one times the amount of the deposit and not more than three times the amount of the deposit for each separate and distinct breach of the legislation.
The Tenant is also entitled to request the return of the deposit amount itself if this has not already been returned.
Johnson and Boon Tenancy Deposit Claims Solicitor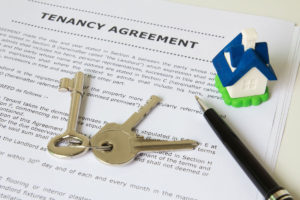 Example:
If a deposit = £750.00
Claim value = Between £1,500.00 and £3,000.00
This is based on a single breach of the legislation. In cases where there has been multiple tenancy agreements or periods when the property has been occupied under the terms of a statutory periodic tenancy, the value of the claim would greatly increase.
Our Service
At Johnson and Boon solicitors, we have an in-depth knowledge of the legislation governing tenancy deposit claims. We have a detailed understanding of the case law which has to lead us to the position as the law stands today. As such, we are very well placed to deal with your case in a manner which will achieve the very best result for you.
If you are unsure as to whether your deposit was protected, we can use the information contained within your tenancy agreement to conduct checks to determine whether you have a claim.
We represent clients nationally across England and Wales in respect of these matters and have an excellent success rate.
We offer a No Win No Fee service meaning that we will never ask our clients to fund what can be costly litigation.
Start your claim today
For more information or to start your claim contact us today:
Call: 0151 637 2034
Email your Tenancy Agreement and contact details to info@johnsonandboon.co.uk