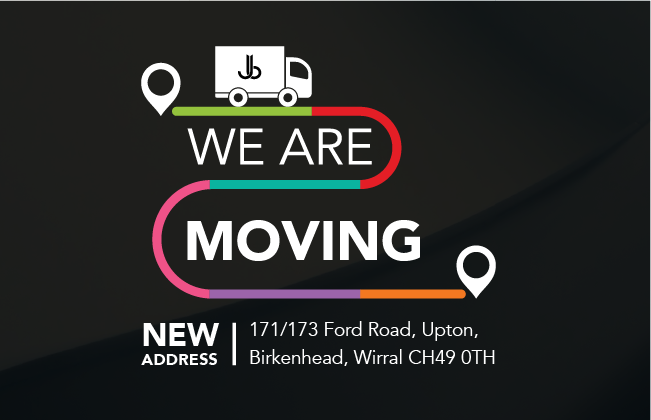 We are moving office – 20 November 2023
We are thrilled to announce a significant milestone in our journey – the upcoming move of our offices from Wallasey to a brand-new location in Upton Wirral. This transition is a testament to our firm's continuous growth, dedication to our clients, and commitment to providing top-notch legal services.
For the past eight years, we have had the privilege of serving you from our Wallasey office, and we are deeply grateful for your trust and support. With our impending relocation to 171/173 Ford Road, Upton, Birkenhead, Wirral CH49 0TH, we aim to enhance your experience with us and make our legal services even more accessible.
---
Here are some exciting developments and added benefits you can look forward to at our new location:
Enhanced Meeting Room Facilities | Our larger number of meeting rooms will allow more of our expert team to meet with you simultaneously, significantly reducing waiting times. This means that your legal matters will be addressed promptly and efficiently.
They are also designed to offer you a more comfortable and welcoming environment. This is especially beneficial for conference-style meetings, ensuring that you can discuss your legal issues in comfort, with ease and peace of mind.
Improved Public Transport Links & Central Wirral Location | We recognise the importance of convenient transportation options for our clients. Our new premises are conveniently located close to both bus and train services, ensuring that you can easily reach us for your legal consultations.
Our Upton Wirral location also offers easy access to all areas of Wirral with its central location and is close to the M53, which leads directly to the Mersey Tunnel. This convenient access will benefit our clients from Liverpool, making their journeys to our office smoother.
Room for Growth | Our expanded office space not only accommodates our growing team but also allows us to continue expanding our range of legal services. As we grow, our expertise and the breadth of services we can offer to you expand as well.
Free Parking | We understand that convenience is key, so we are pleased to confirm that free local parking is available close to the office, making your visits to our office hassle-free.
Now, you might be wondering, "How does this benefit our non-local clients?" We are proud to say that our growth and expansion offer several advantages to clients from all over England:
Virtual Meeting Room Facilities | In today's fast-paced world, we understand the importance of remote meetings. That's why our new office will feature dedicated virtual meeting rooms. This not only facilitates remote meetings with our national clients but also allows us to conduct remote court hearings when necessary, making the legal process more convenient for you.
Expertise and Specialisation | With our growing team, we have been able to bring in additional legal experts. This means even more specialised knowledge to address a wider range of legal issues, ensuring you receive the best advice and representation possible.
Excellent Customer Service | As our team expands, our commitment to delivering top-tier customer service remains unwavering. You can expect the same high level of personal attention, prompt responses, and dedicated support from us.
Our growing team also means more resources and staff available to cater to your needs, making it easier than ever to connect with us, whether you have a specific legal concern or just need some general advice.
Extended Services | As our services continue to increase, you will benefit from an even greater range of legal solutions to choose from, tailored to your unique circumstances.
---
With all that, we invite you to join us in celebrating this exciting chapter in our firm's history. Our new offices in Upton Wirral will be open to welcome you starting late November, and we would love for you to come and visit, experience our enhanced facilities, meet our growing team, and discover the excellent services we have to offer.
In the meantime, it remains business as usual, so should you require assistance with a legal matter, have questions, or simply need some general advice, don't hesitate to get in touch with us. We're here to guide you every step of the way. You can reach us at 0151 637 2034 or via email at info@johnsonandboon.co.uk.
We cannot wait to embark on this new journey with you, and we are excited about the opportunities it brings for us to continue serving your legal needs. Thank you for being part of the Johnson & Boon Solicitors family, and we look forward to the bright future ahead.