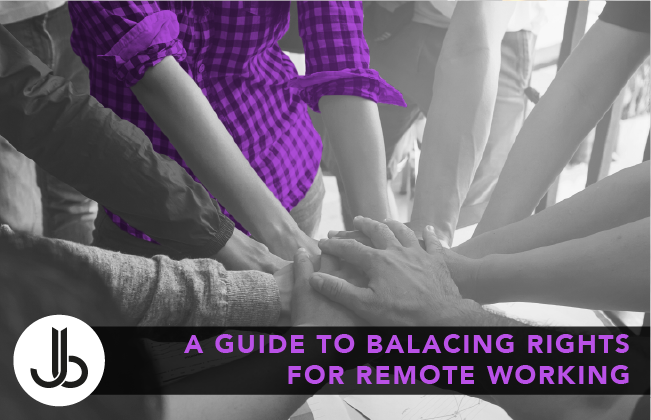 A Guide to Remote Work Legalities: Balancing Employer and Employee Rights in the UK
In today's dynamic business landscape, the concept of remote work has gained significant traction. From small startups to established corporations, many employers are embracing the flexibility and efficiency that remote work offers. However, while remote work presents numerous advantages, it also brings about a host of legal considerations that both employers and employees must be aware of. In this article, we'll delve into the realm of remote work legalities in the UK, shedding light on its nuances, challenges, and how an employment solicitor can help navigate these waters.
---
Essential Tips for Navigating Remote Work Legalities:
Understanding Remote Work Contracts: When an employment arrangement extends beyond the office premises, having a clear and comprehensive remote work contract becomes paramount. This document should outline terms such as working hours, communication protocols, data protection measures, and the provision of necessary tools. According to recent studies, over 70% of remote employees feel that their employers could improve remote work contracts, indicating the need for well-defined agreements.
Data Protection and Security: Remote work involves handling sensitive information off-site, raising concerns about data breaches and cybersecurity. Employers must ensure that employees are equipped with secure devices and connections. The General Data Protection Regulation (GDPR) remains applicable, emphasising the need to maintain data privacy even in remote settings. As per a survey by Cybersecurity Insiders, around 53% of organisations have experienced at least one insider attack within the past year, highlighting the urgency of robust cybersecurity measures.
Managing Work-Life Balance: Remote work can blur the lines between personal and professional life, potentially leading to burnout. Employers should encourage breaks, set clear expectations regarding response times, and avoid overloading remote employees. This proactive approach can enhance employee morale and productivity. A survey by the Mental Health Foundation reported that 60% of employees experienced higher levels of anxiety due to remote work challenges.
Health and Safety Obligations: Even when employees work from home, employers are still responsible for their health and safety. Providing ergonomic guidance, addressing equipment-related concerns, and offering remote workstation assessments are crucial. According to the Health and Safety Executive, 828,000 workers suffered from work-related musculoskeletal disorders in 2020/21, underscoring the significance of ergonomic support.
Transparent Communication: Effective communication remains the cornerstone of a successful remote work setup. Employers must establish regular check-ins, virtual team meetings, and channels for employees to raise concerns. Maintaining open lines of communication fosters a sense of belonging and prevents isolation. A study by Buffer found that 20% of remote employees cited communication and collaboration as their biggest challenge.
---
Key Points to Avoid Remote Work Legal Pitfalls:
Legal Review of Contracts: Engaging an employment solicitor to review and draft remote work contracts ensures that both parties' rights and obligations are clearly defined. This proactive step can prevent disputes down the line.
Data Protection Compliance: Implementing stringent data protection measures and conducting regular audits aligns your remote work setup with GDPR requirements, safeguarding sensitive information.
Wellness Initiatives: Incorporating wellness programs, mental health support, and flexible schedules into your remote work policies can promote employee well-being and prevent potential legal issues.
Regular Training: Providing remote employees with training on data security, health and safety practices, and communication etiquette can empower them to uphold legal standards.
Seek Legal Guidance: When facing remote work-related disputes, seek prompt legal advice from an employment solicitor to explore resolution strategies and protect your rights.
---
Get Expert Advice Today!
If you find yourself grappling with remote work legal complexities, Johnson & Boon Solicitors are here to help. Our team of experienced employment solicitors can provide tailored guidance to balance employer and employee rights, ensuring a seamless remote work environment. Don't hesitate to reach out for advice or assistance regarding any remote work-related issues. Contact us at 0151 637 2034 or email us at info@johnsonandboon.co.uk for a consultation. Your remote work success story starts with sound legal support!