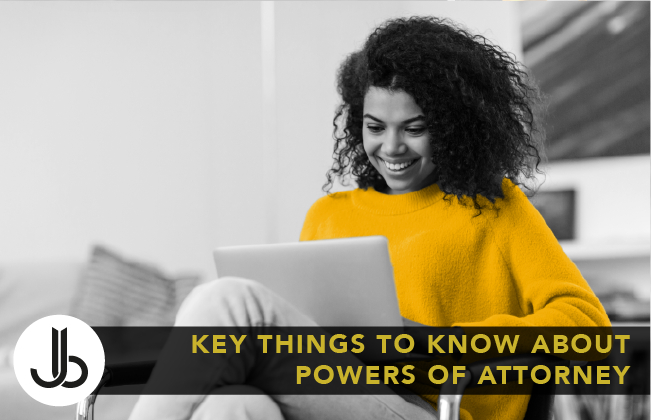 Key things to know about Powers of Attorney
According to a study conducted by Scottish Widows, research reveals that despite being familiar with the term, one out of every three individuals lack comprehension regarding the workings of a power of attorney (POA).
A power of attorney (POA) grants you the legal authority to delegate decision-making power concerning your finances and healthcare to someone else in the event of mental incapacity.
Neglecting to establish this crucial document can have severe consequences when faced with a serious illness since registration is only possible while mental capacity remains intact.
In this article, Which? aims to dispel various misconceptions surrounding POA while providing an explanation of seven essential aspects to consider before setting it up.
The different types of POA
In England and Wales, the most prevalent arrangement for power of attorney (POA) is known as the lasting power of attorney (LPA). This type of LPA encompasses two distinct categories:
Property and financial affairs LPA: This grants the appointed attorney the authority to make decisions regarding the donor's bank accounts, money management, and owned properties.
Health and welfare LPA: This empowers the attorney to make decisions concerning the donor's healthcare and medical treatment.
In situations where temporary assistance is required, such as when entering the hospital, an ordinary or general power of attorney can be established. However, it is important to note that this form of POA is valid only while the individual retains mental capacity and solely for financial matters.
The enduring power of attorney was replaced by the lasting power of attorney in 2007. Nevertheless, if an enduring power of attorney was set up before this date, it can still be registered and utilised, provided that the individual still possesses mental capacity.
More than 80% of over-55s don't have a POA
Establishing a power of attorney (POA) is crucial while one still possesses mental capacity, yet a recent survey conducted by Lloyds Bank revealed that eight out of every ten adults aged over 55 have not taken this important step.
The survey, which involved 2,063 adults, also found that one-fifth of respondents expressed uncertainty regarding the appropriate timing to set up a POA for themselves or for someone else.
It is important to note that anyone over the age of 18 can establish a POA, and it is often advisable to do so sooner rather than later, as none of us can predict what lies ahead in the future.
You still need a POA in place if you're married
In the context of marriage or civil partnerships, it is a common misconception to assume that your spouse will possess inherent authority to manage your financial affairs in the event of incapacity. However, this assumption is not accurate.
A survey conducted by Scottish Widows, involving 2,000 adults, revealed that only four out of ten married couples have established a power of attorney (POA) to address this matter. Furthermore, the survey found that one in four couples have no intentions of setting up a POA for themselves.
Choose your attorney wisely
Making the right decision when choosing an attorney holds immense significance in safeguarding your future.
The attorney is the individual you carefully select to act on your behalf and can be anyone aged 18 and above, possessing mental capacity. This could encompass your spouse, a close friend, a trusted family member, or even a qualified professional like a solicitor.
Nonetheless, it is crucial to recognise that there might be valid reasons why your loved ones may not be the ideal choice for this role, as their appointment could potentially expose you to the risk of financial exploitation. Many attorneys lack a comprehensive understanding of their responsibilities and the boundaries of their powers. They may struggle with financial management, face business challenges, or experience financial constraints. Ultimately, it is essential to comprehend that your life rests in their hands. A power of attorney holds far-reaching authority, surpassing the significance of a will.
Registering a POA takes time
The Office of the Public Guardian (OPG), entrusted with the responsibility of handling POA applications, advises individuals to allocate a timeframe of up to 20 weeks for the registration process.
Prior to the pandemic, the average duration for processing stood at approximately 10 weeks.
Hence, it is of utmost importance to ensure that your document is error-free, as any mistakes could further impede the procedure.
As per the OPG, some common errors to avoid include mixing up pages across different forms, incorrectly sequencing the application form signatures, and inconsistencies in instructions and appointment types.
Notably, the government announced last year its plans for reforming the POA system. The proposed reforms involve implementing new identification checks to safeguard vulnerable individuals from abuse or fraud. Furthermore, it aims to introduce a ground-breaking initiative of allowing online applications for LPA, which could drastically reduce the registration time to as little as two weeks.
You can't set up POA once you lose capacity
Establishing a power of attorney (POA) for someone who has already lost mental capacity is not feasible.
In such circumstances, the family members must initiate an application to the Court of Protection to be appointed as deputies on behalf of the individual. It is important to note that the application process for deputyship is more costly compared to that of an LPA, and it also involves a significantly longer duration for completion.
Understanding Powers of Attorney is crucial for protecting your interests and ensuring that your wishes are respected. If you find yourself in need of assistance or have questions regarding Powers of Attorney, don't hesitate to reach out for professional advice. Contact Johnson & Boon Solicitors at 0151 637 2034 or email info@johnsonandboon.co.uk for expert guidance tailored to your specific needs. Our team is here to help you navigate the complexities of Powers of Attorney and provide you with peace of mind.