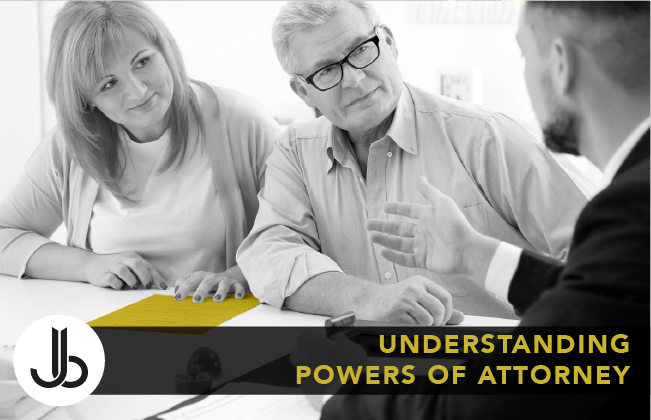 Understanding Powers of Attorney
Navigating the legal intricacies of Powers of Attorney can be daunting, especially if you're unfamiliar with the concept. As a prospective client, it's essential to have a solid understanding of Powers of Attorney and their significance. In this article, we'll break down Powers of Attorney in simple terms and provide you with five useful tips if you find yourself in a situation where this topic is relevant. Additionally, we'll share five key points to help you potentially avoid problems in the future.
What is a Power of Attorney?
A Power of Attorney (POA) is a legal document that grants someone the authority to make decisions and act on your behalf if you become unable to do so yourself. This can occur due to physical or mental incapacity, illness, or absence. Powers of Attorney play a crucial role in ensuring that your interests are protected and that decisions are made in accordance with your wishes.
Tip 1: Understand the Types of Powers of Attorney | There are different types of Powers of Attorney available. It's important to understand their distinctions to make informed decisions. These include Lasting Powers of Attorney (LPA) for financial and health decisions, as well as Enduring Powers of Attorney (EPA) created before October 2007, which cover financial decisions.
Tip 2: Appoint a Trusted Attorney | When creating a Power of Attorney, carefully consider who you appoint as your attorney. Choose someone you trust implicitly to act in your best interests and who understands your wishes. It could be a family member, a friend, or a professional, such as a solicitor. The key is to select someone who is reliable and capable of making decisions on your behalf.
Tip 3: Seek Professional Advice | Engaging a solicitor who specialises in Wills and Probate matters is highly recommended when dealing with Powers of Attorney. A solicitor can guide you through the process, explain your options, and ensure that your Power of Attorney is drafted correctly and legally binding. According to a recent study, 81% of people feel more confident in their Powers of Attorney when they have sought professional legal advice.
Tip 4: Plan in Advance | Don't wait until a crisis occurs to create a Power of Attorney. Planning in advance allows you to make decisions when you are of sound mind and ensures that your wishes are known and respected. It is estimated that 60% of UK adults do not have a Power of Attorney in place, leaving their affairs vulnerable to potential complications.
Tip 5: Review and Update Regularly | Life is constantly changing, and it's important to review and update your Power of Attorney periodically. Significant life events, such as marriage, divorce, or the birth of a child, may require adjustments to your document. Regularly reviewing and updating your Power of Attorney ensures that it accurately reflects your current wishes and circumstances.
Key Points to Potentially Avoid Problems:
Discuss your Intentions: Communicate openly with your loved ones about your Power of Attorney arrangements. Discuss your intentions, clarify any concerns, and ensure that everyone understands your decisions.
Choose a Backup Attorney: Consider appointing a backup attorney in case your primary attorney is unable to act. This provides an added layer of protection and ensures continuity in decision-making.
Keep Documentation Safe: Safeguard your Power of Attorney documents in a secure location and inform trusted individuals of their whereabouts. This ensures quick access when needed and minimises the risk of loss or misuse.
Stay Informed: Keep yourself informed about changes in legislation or regulations regarding Powers of Attorney. Staying up to date allows you to adapt your arrangements if necessary and ensures compliance with the law.
Discuss Business-related Powers: If you own a business, discuss business-related Powers of Attorney with your solicitor. Ensuring that your attorney has the authority to make decisions on your behalf can protect your business interests and continuity.
Understanding Powers of Attorney is crucial for protecting your interests and ensuring that your wishes are respected. If you find yourself in need of assistance or have questions regarding Powers of Attorney, don't hesitate to reach out for professional advice. Contact Johnson & Boon Solicitors at 0151 637 2034 or email info@johnsonandboon.co.uk for expert guidance tailored to your specific needs. Our team is here to help you navigate the complexities of Powers of Attorney and provide you with peace of mind.