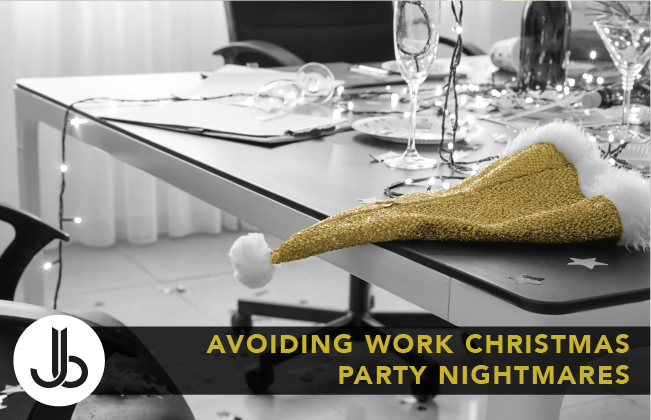 Avoiding Work Christmas Party Nightmares
Festive enthusiasm can often obscure important employment risks to a business, particularly at the infamous office parties, so here are a few practical steps employers can take to protect themselves from HR issues that can crop up;
---
Do not insist that all staff attend the office Christmas party. Christmas is a Christian holiday, so do not pressure someone to attend if they do not want to on religious grounds.
Ensure they are supportive and cater for those whose religious festivals and holidays fall at different times of the year.
Ensure the event is as inclusive as possible and caters for those who do not drink alcohol or eat certain foods.
Make it clear to employees what constitutes unacceptable behaviour and the consequences of such misbehaviour. Employees must be aware of boundaries.
Ensure employees are aware what is expected of them regarding absence from work following the event.
Avoid any conversations with employees regarding performance, salary or career prospects while at the event. It has been known for promises made to an employee while under the influence of alcohol to be upheld by tribunals, even when the employer did not intend for this to be the case.
Appoint designated staff members to monitor the activities of staff during the course of the event and ensure matters do not get out of hand.
---
If you do find yourselves in need of some advice post the festive celebrations simply give our employment expert, Chris Johnson a call on 0151 637 2034 for a no obligation chat or email chris.johnson@johnsonandboon.co.uk.