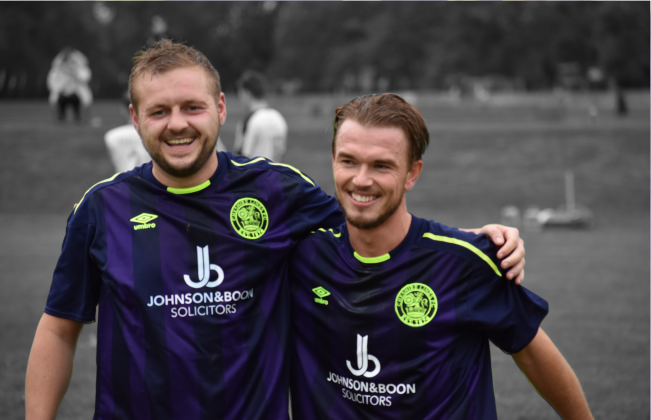 J&B sign new 2 year commercial deal with football club
We are delighted to announce having agreed a new 2 year sponsorship deal with Cheshire Lines Football Club.
The deal extends the previous 2 year relationship with the Chartered Standard club who play in the West Cheshire League and will see J&B continue as the away kit shirt sponsor.
"It is brilliant to have Johnson & Boon continue to provide support for the club.

They have been fantastic this last 2 years and we have worked really well together in developing the club and raising awareness of their brand and services.

We aim to build long term relationships with our commercial partners and it is encouraging to see the ongoing development of our relationship with such a well established firm. Their enthusiasm towards what we are trying to achieve is infectious and their expertise adds even more value to our club members and supporters."

Mark Pollard | Cheshire Lines Football Club Chairman
Director Rob Boon said;
" As avid football fans, both Chris and I have a real passion for sport in grassroots football. In Cheshire Lines, we have a uniquely forward thinking club. They Are quite literally the leaders in their category for marketing and the benefits they offer to commercial partners are more professional and wide reaching than many clubs higher up in the football tiers.

Their passion and dynamic approach perfectly match our approach to business and we are delighted to continue to be involved for another two years."
To find our more about the club visit their website. You can also check them out on social media (Facebook, Twitter, LinkedIn, Instagram), watch their TV channel #cheshtv or listen to their podcast #cheshfm or download their mobile app on Apple or Android app stores.