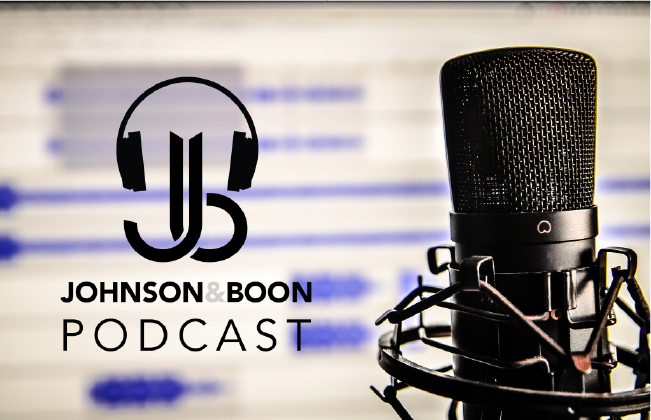 J&B Podcast Launched
We are delighted to unveil the launch of our very own podcast.
Each episode will include tips and advice from our team about their area of expertise, with each show covering a different topic and arena. The latest news, changes to the law or simply recommendations you can implement to reduce risks or improve policies. If you have any questions you specifically want answering you can simply drop us an email to info@johnsonandboon.co.uk.
Lots of our clients are concerned about what the future holds. We felt it was important that people have an easy medium to pick up bite-sized chunks of important information that might help them through these difficult times – Rob Boon (Director)
Our show will be hosted courtesy of our commercial partner The Pod Station, meaning you can listen to them on all major podcast platforms, Apple, Google, Spotify, Deezer, Stitcher, Blubrry and TuneIn. You can also listen direct on our FREE to download mobile app which is available on both Apple and Android app stores. To ensure you get the latest instalment automatically on your device, all you need do is subscribe using the platform links.
The first episode is available right now, as Director, Rob Boon explains the emergency changes being made to the Landlord & Tenant sector. Check it out to hear his expert advice on minimising the inevitable fallout caused by the Coronavirus outbreak. You can find the full show on our podcast platform pages or by following this link.