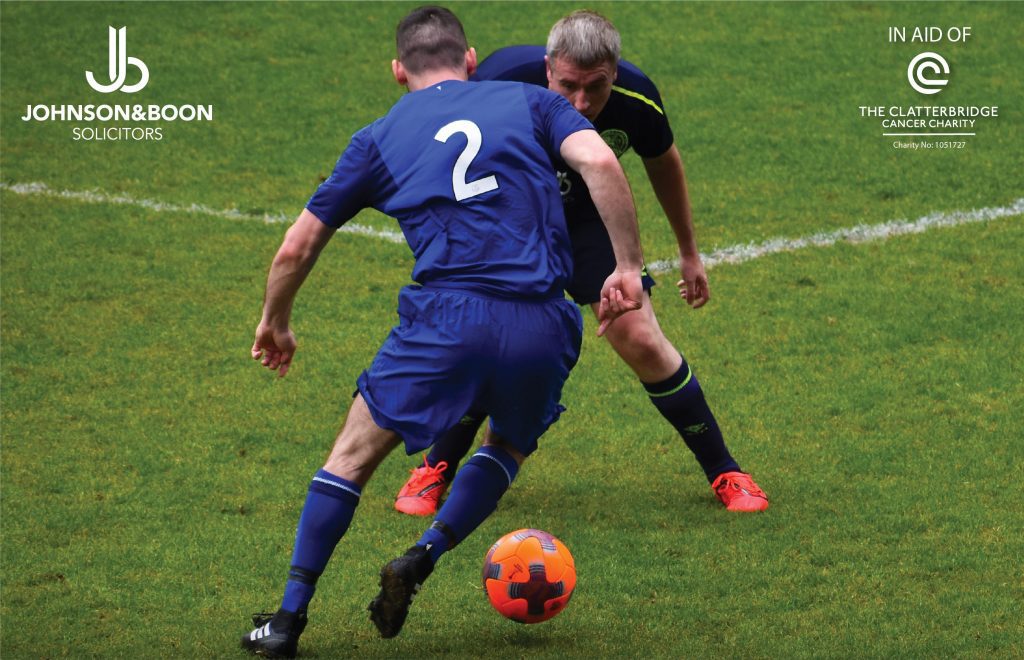 Thank you for your support!
On Sunday we held our first charity football match at Prenton Park, home of newly promoted League 1 team Tranmere Rovers FC.
Whilst the purpose was to have fun, our aim was raising money for The Clatterbridge Cancer Charity. With thanks to Cheshire Lines FC who provided the kits, our two teams did battle (all be it at a more leisurely speed than Tranmere fans might be used to watching).
Murder on Zindane Floor, managed by our very own Chris Johnson and captained by Rob Boon, beat Only Fools & Scorers 8-1 despite a close first half encounter.
A massive thank you to everyone who played, came to watch and all those who donated towards this fantastic cause. Thanks to your support we have managed to raise over £1,500 which will go towards research to help fight cancer. You can still donate by visiting our Just Giving Page