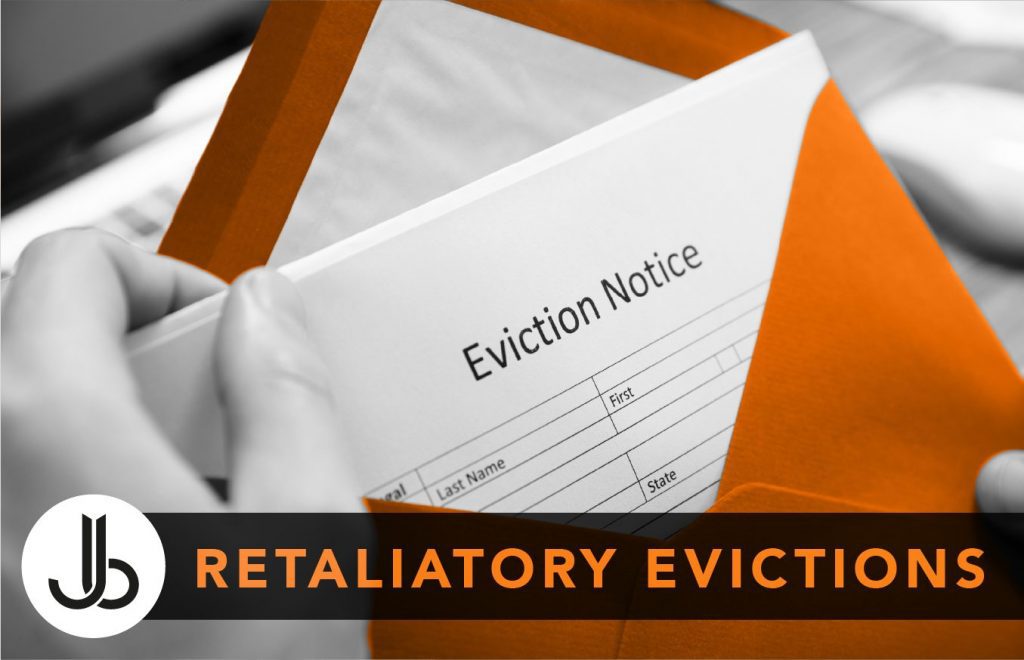 A brief guide to Retaliatory Evictions
Section 33 of The Deregulation Act 2015 provides Tenants with six months' protection from eviction via the section 21 procedure route, if the tenant occupies a property under an assured shorthold tenancy and a relevant notice has been served by a local housing authority in relation to the property as a result of its substandard condition.
The landlord cannot serve a valid section 21 notice in such circumstances within six months following the date of service of a relevant notice in respect of that property.
Landlords also need to note that a section 21 notice given in relation to an assured shorthold tenancy is invalid if, before the section 21 notice was given, the tenant had made a complaint about the condition of the property to the landlord and the landlord did not provide an adequate or timely response to the complaint or served a section 21 notice on the tenant, and the tenant then contacted the local housing authority about the matters raised with the landlord, who served a relevant notice in relation to the dwelling.
When a landlord has been prevented from obtaining possession by virtue of section 33, the landlord is required to serve a fresh section 21 notice to regain possession once the required period of time has passed for the notice to then be valid.
It is of note that a tenant's complaint should be in writing however it does not need to be if the tenant does not know the postal or email address of the landlord. It is therefore very important for landlord's t ensure that the tenant has been provided with an address at which they can be contacted within the tenancy agreement and that address is updated if they move.
The court must strike out proceedings for an order for possession under section 21 if a section 21 notice has become invalid due to the above provisions.
The service of a relevant notice after an order for possession has been made does not provide grounds for the setting aside of the possession order and so time is very much of the essence if such matters are to be considered as a means of defending possession proceedings.
The protection from eviction provisions do not apply where a relevant notice has been revoked as a result of being served in error, or quashed, or where the decision of the local authority to take the action to which the notice relates has been reversed.
It is important for parties to appreciate that a relevant notice includes a notice that is served in relation to any common parts of the building of which the tenants property forms part. This applies where the landlord has a controlling interest in those common parts and the condition of the common parts is such as to affect the tenant's enjoyment of their property or any common parts which they are entitled to use.
These provisions are fairly complex and so it is important for landlords to seek advice from a solicitor if any of these issues apply.
Landlords are however well advised to deal with all complaints in relation to the condition of a tenant's property quickly and efficiently to ensure that these issues are avoided.
Tenants also however need to be aware that these provisions do not prevent a landlord from using the section 8 procedure to evict them and so they too need to be ensuring that they are complying with the terms of their tenancy agreement if they are to remain protected from eviction.
---
Our team of experts offer a bespoke service to clients all across Merseyside and the North West. Whether your landlord property portfolio is a full-time business, investment plan or an accidental necessity, we can help you identify risks, advise on solutions and take the action necessary to remove problems in the quickest and most cost-effective way possible.
If you would like to know more about how we can help, or need some confidential advice, contact one of our team today by calling 0151 637 2034 or completing our online enquiry form
On completion of my studies, (LLB Law Degree (Hons) – Liverpool John Moores University and Postgraduate Diploma in Legal Practice – The College of Law), I gained experience in a wide range of legal matters at a high Street firm before joining Michael Halsalls in 2010 when I began to specialise in Personal Injury.