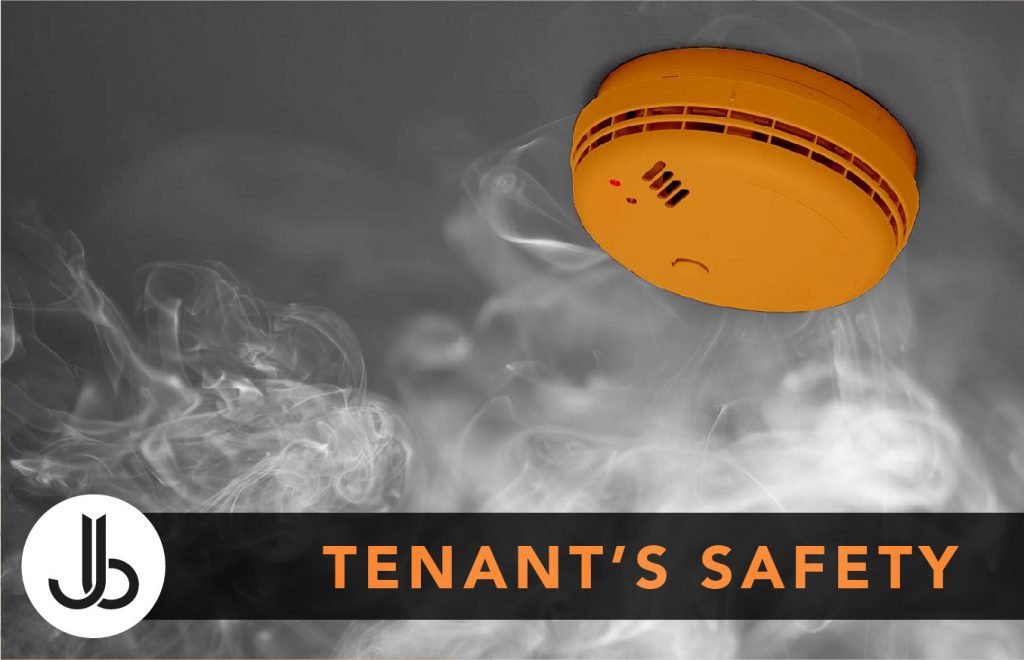 The safety of Tenants is key
The responsibilities and obligations placed upon landlords in England and Wales are onerous and continue to increase but the safety of your tenants is key.
Outlined below are the the main safety measures that you need to be aware of and any legal obligations that you must meet.
---
GAS SAFETY CHECKS
As a landlord, you are legally responsible for the gas safety within your rental properties. It is a legal requirement to Maintain any Pipe-work, Appliances and Flues.
Any gas appliances and flues/chimneys must be maintained and kept in a safe condition. The manufacturer's service instructions should be followed to achieve this. If you can't find these instructions, you should make sure they are serviced annually unless a Gas Safe registered engineer advises otherwise, when in such instances, you should follow their specific advice.
As well as any appliances it is also your responsibility to make sure that any gas pipework in the property is properly maintained and kept in a safe condition. It important to understand that installation pipework is not covered by the annual gas safety check and so it would be best practice to ask your engineer to carry out a tightness test on the gas system and visually examine the pipework for any defects at the same time as completing the annual inspection.
Before you let your property, you need to make sure that all the gas equipment is safe. If your tenant has their own gas appliances, you're still responsible for maintaining the pipework but not for the maintenance of the actual appliance brought into the property by the tenant.
You must arrange an annual safety check on all gas appliances and flues by a qualified Gas Safe registered engineer.
New regulations which came into force in April 2018 gave landlords a more flexibility in respect of the timing of such inspections, by allowing you to get a new gas safety certificate up to two months before the current certificate expires.
A record of the annual safety check will be issued by the Gas Safe registered engineer and you must give a copy of the record to your tenants within 28 days of the check being completed, or to a new tenant before they enter the property. A failure to do so will prevent the valid service of a section 21 notice at a later date.
You will need to keep copies for at least two years, however, if you have used the new regulations to give you flexibility in arranging your gas safety checks, you need to keep hold of the records until two further gas safety checks have been carried out.
---
ELECTRICAL SAFETY OBLIGATIONS
As a landlord, you have a legal duty to ensure that your rental property, and any electrical equipment that you have provided, is safe before a tenancy begins. This obligation extends and continues throughout the duration of the tenancy.
It is imperative that you ensure that all electrical systems are safe and all appliances they supply are safe. There is an obligation upon Tenants to bring any electrical problems to your attention as soon as they appear, and they also have the responsibility of maintaining any electrical items that they bring into the property.
It is best practice for electrical testing to be completed by registered electrician at least every five years and you should provide your tenants with a record of any electrical inspections.
---
SMOKE & CARBON MONOXIDE ALARMS
It is a legal requirement that all rental properties in England follow the Smoke & Carbon Monoxide Regulations. These regulations require that you install at least one smoke alarm on every floor of the property where a room is used wholly or partly as living accommodation. A carbon monoxide alarm must also be installed in any room containing a solid fuel burning appliance.
On the first day of a new tenancy, you must ensure that each alarm is in full and proper working order.
In Wales, properties built after 1992 must be fitted with mains-powered, interlinked smoke alarms on every floor of the property. In older properties, you are advised to provide at least battery-operated alarms on each floor. It is also considered best practice for carbon monoxide alarms to be fitted in all rooms where a gas, oil or solid fuel appliance are present.
You also need to be making sure that any solid fuel and oil heating installations are safe. You should carry out routine maintenance, including the sweeping of chimneys and flues.
---
WATER SAFETY
Legionnaires' disease is a pneumonia like infection caused by Legionella bacteria. This is normally contracted through the inhalation of small droplets of contaminated water. You must assess and control the risk of exposure of tenants to Legionella.
One precautionary step will be to flush out the water system before letting the property. Ensuring cold water tanks have a tight lid to stop debris from getting into the system and Setting control parameters to ensure water is stored at the correct temperature will also be good precautionary steps.
You should keep a record of any legionella assessments you carry out.
---
FULLY OR PARTLY FURNISHED?
The Furniture and Furnishings (Fire) (Safety) Regulations 1988 set levels of fire resistance for domestic upholstered furniture, furnishings and other products containing upholstery.
All furnishings you place into the property must pass the 'smouldering cigarette' and 'match flame' resistance test and carry a label confirming the same.
If items do not comply, they should be removed from the property before it is let, apart from where they are exemptions (e.g. furniture manufactured before 1950). You should however carefully consider whether you wish for such furniture to be in the property if it does not meet the 1988 standards of safety.
---
With further changes likely to only further add to the legal quagmire it is all the more important that you get expert advice on your current process, documentation and how to handle any issues that may arise with a tenant.
Our team of experts offer a bespoke service to clients all across Merseyside and the North West. Whether your landlord property portfolio is a full-time business, investment plan or an accidental necessity, we can help you identify risks, advise on solutions and take the action necessary to remove problems in the quickest and most cost-effective way possible.
If you would like to know more about how we can help, or need some confidential advice, contact one of our team today by calling 0151 637 2034 or completing our online enquiry form