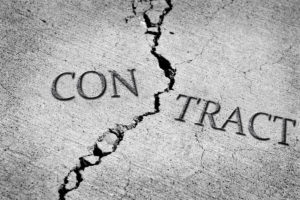 Civil Disputes are a regular occurrence in modern life. We regularly assist Clients who have become involved in contractual disputes with tradesmen, manufacturers or retailers.  In addition we have a wealth of experience in property and neighbourhood issues, as well as dealing effectively with family disputes.
Contractual Disputes
A dispute may be contractual in nature and if so it is imperative that you obtain early, sound legal advice. We have extensive experience in this area and we will ensure that you will receive all the advice and support to deal with your dispute.
Consumer Disputes
A dispute may be consumer based and could relate to defective products, mis-sold products or poor service. Johnson & Boon will advise you as to the statutory remedies available to you in this area of Consumer Law.
Property and Neighbour Disputes
Property and Neighbour Disputes can become emotional and stressful. We can assist clients with:
Property Ownership Disputes
Boundary Disputes
Ownership and Maintenance Disputes
Party Wall Disputes
Access Disputes
Planning Disputes
Johnson and Boon aim to resolve matters quickly and cost effectively. Often matters such as this can be settled amicably through negotiation and/or mediation. However, should Alternative Dispute Resolution fail, Johnson and Boon will help litigate the matter to a final hearing.